Are You Searching for Best Cartoon Picture apps 2020??
There are different apps available to filter your photo and transform it into something really amazing. Similarly, cartoon picture apps are available to convert your photos into cartoon form. You may be surprised by the end results; creating unique artworks is what these apps carry out in the most efficient manner.
Here, we shall try to figure out the top 10 best rated cartoon picture apps for the year 2020. Let's start:
Further Reading : Best Future Baby Generator Apps
11. CARTOON PHOTO EDITOR Android / iPhone
CARTOON PHOTO EDITOR is a popular cartoon app available only for the Android platform. This app has a simple and easy interface. There are over fifteen filter effects that you will find in this app. Choose from different filters to cartoonize your images as per the requirements. There is a cool editing interface that makes scenarios even better. The app offers real-time effects on any photo.
The app not only allows users to use photos available on the phone gallery but also the user can click images through the back camera as well the frontal one. There are over hundred effects to insert into the picture to provide that additional punch. With this app, you can turn any picture into cartoon app.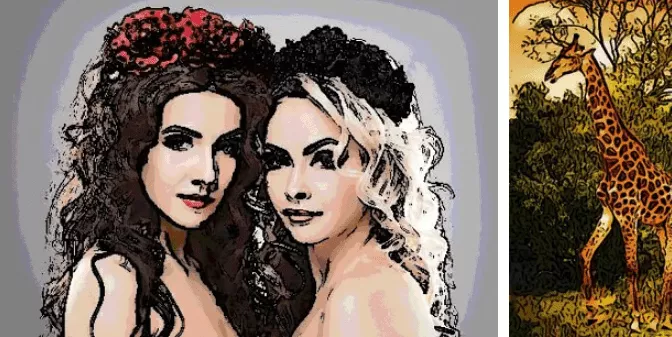 10. DEEP ART EFFECTS – AI PHOTO FILTER & ART FILTER Android / iPhone
Looking for a great cartoon photo editor app? Well, DEEP ART EFFECTS successfully manages to end your search. This is a great app that uses AI algorithms to convert images into cartoon avatars. Available only for Android platform, this cool app comes with over 40 filters to play with. It has an extremely fast image processing speed. It provides encrypted data transfer and allows users to share the file in different communities and through mail. There is also the option to manage artworks in the cloud.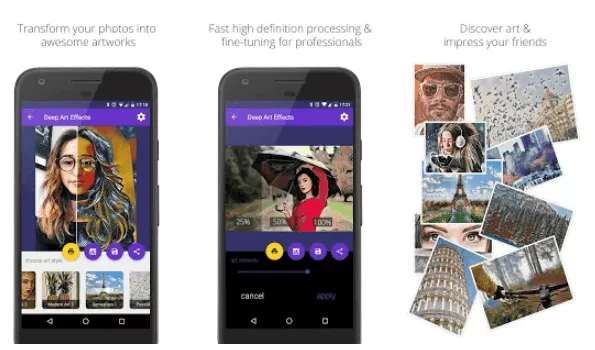 Further Reading : Best Samsung Gear S3 Watch Apps
9. PENCIL SKETCH CAMERA & CARTOON ART PHOTO EDITOR Android
This cartoon photo maker free online app is available only for Android. It is a nice app to manage your images and edit them in sketch and cartoon style. This app lets you create an artistic artwork of your images. The UI is easy to handle and you will find numerous effects to play with. The different types of oil effects can be tried to give some amazing outcomes to the images. The app comes with over 125 filters. It also supports Ultra HD camera setup. It even supports certain camera features like HD mode, floating shutter button, timer shot, burst shot, Autofocus, and lots more.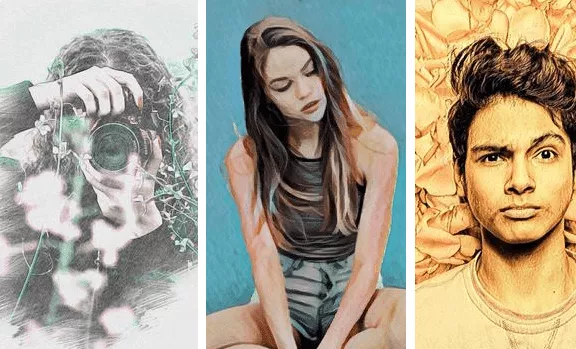 8. PAINNT – PRO ART FILTERS Android / iPhone
This app is a popular Photo to cartoon app for android to transform your images into cartoon style. It enjoys a strong fan following due to the easy UI and wide plethora of options. There are numerous color palettes along with sharp brush strokes available. You can select from over a thousand filters and more than 50 styles to design your images. The database is updated on a frequent basis. There is both a free as well as paid version available for this app. With the paid version, the watermark will not be visible. The app comes with real time effects. There is also an option to share the image to social media or email by a single click.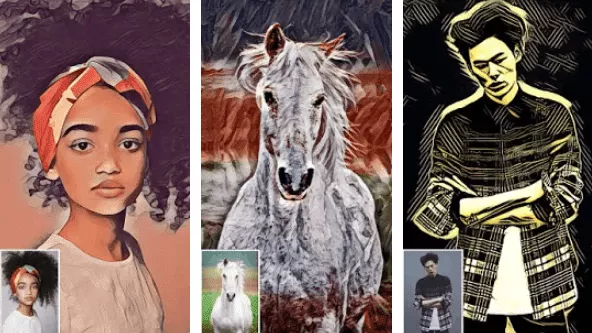 7. CARTOON PHOTO Android / iPhone
This app is available only for Android platforms. The app comes with a wide range of cartoon effects. It is available for free and you can easily transform your images into cartoonish designs. It takes relatively less space and you will find it easy enough to handle proceedings without much effort. The app comes with several real time effects. You will find various designing themes to play with. Go now and Turn any photo to cartoon online free.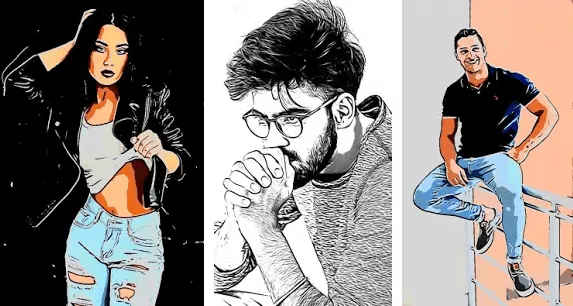 Further Reading : Best Free Live TV Streaming Websites
6. MOMENTS CARTOON CARICATURE – SELFIE NETWORK CAM Android / iPhone
This is a popular cartoon pic app that can create funny and interesting caricaturist images. Available for both iOS and Android, this app comes with several interesting features and tools to make things interesting for the users. Some editing features include splash effect, sticker inclusion, flip photos, resizing images for beautification, taking images from both the cameras of the phone.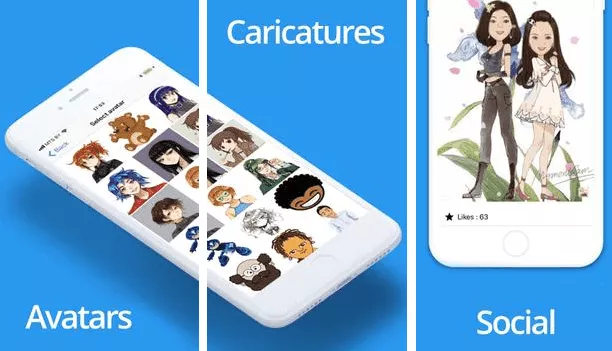 This app is available both for Android and iOS platforms. It is an amazing cartoon picture app for iPhone. Using this app, you can easily transform your photo into a sketch, painting, cartoon, or something more artistic. With an easy interface, this app also features the option to add stickers to your images. It comes with some nice photo editing tools like rotate, mirror, crop, etc.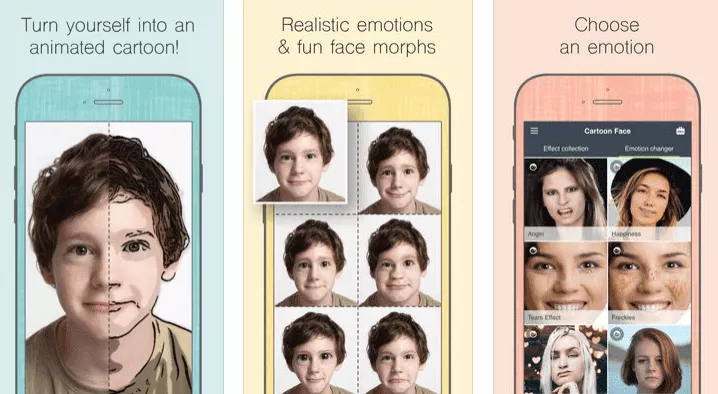 4. CLIP2COMIC & CARICATURE MAKER Android / iPhone
This is a nice app that will transform your pictures into cartoons. It is only available for iOS platform presently. The app can transform normal pictures into sketches, caricatures, and amazing cartoons within seconds. And yes, this app also allows you to create comic clips using the Live Preview camera feature. You can even make a cartoon from an already existing video. Videos can be saved in 1080p HD format.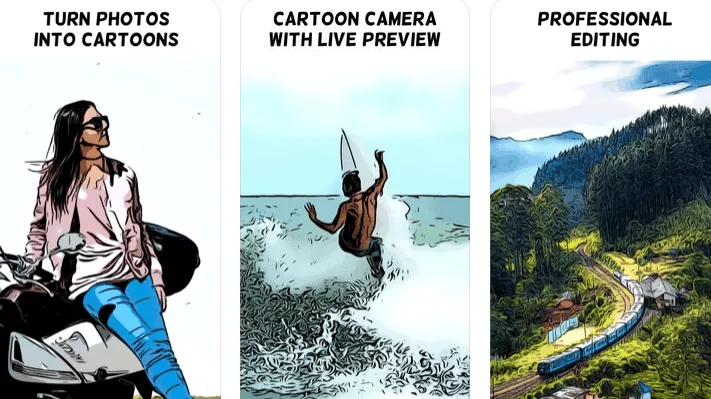 3. CARTOON PHOTO FILTER EFFECT Android / iPhone
Highly recommended by graphic artists and photographers, this cartoon app has an intuitive and clean interface. The app comes with some of the coolest features like live preview with every effect, a wide range of effects like oil painting, sketch, crosshatch, thermal vision, pencil, etc. Use this app to make the picture look exactly like a cartoon imagery. This app takes less space and can be a real gem for your smartphone.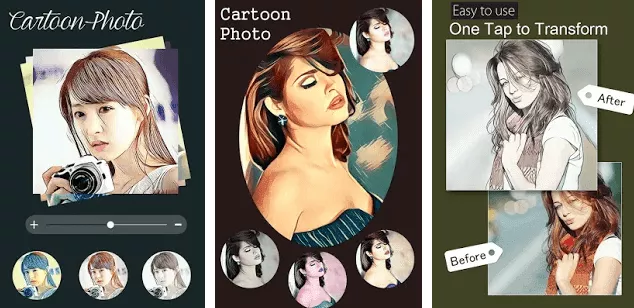 Further Reading : Best Random Video Chat Apps
2. CARTOON PHOTO FILTERS COOLART Android / iPhone
This is one of the smartest cartoon photo filtering apps available. With over 10 million downloads, this app can create your cartoon image within a matter of a few seconds. This app has a simple interface and can convert any picture into its cartoon form. It can also create LIVE cartoon images. The app comes with different types of sketch filters, art blending, and cartoon camera setup options. There is also the option to share images to social networking sites.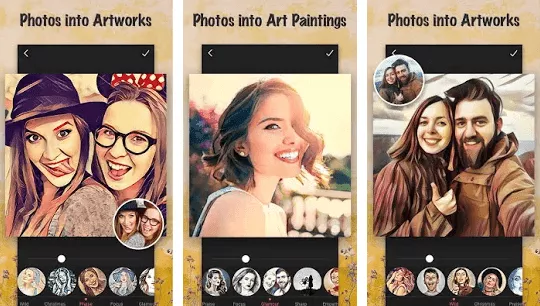 Are you into Instagram? If so, this cartoon pic app is definitely the thing to install in your phone. The app is available on both iOS and Android platforms. It is extremely easy to manage this app. Making sketches and creating a cartoon avatar of you or one of your friends never looked simpler before. Here are some cool features of this app:
Takes a few seconds to create the cartoon
It's easy to modify the opacity as well as the edge strength
You can easily adjust the saturation, brightness, and contrast of the image
A wide range of cartoon effect options available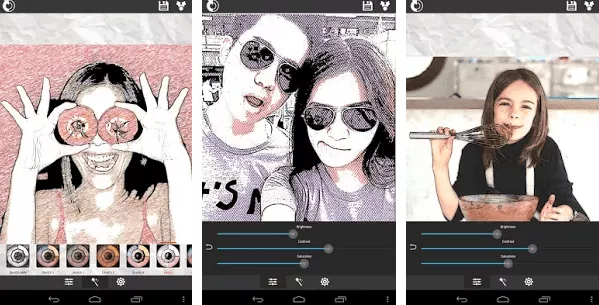 Further Reading : Best Safe ROM Sites
Final Words
There are numerous apps available these days that transform regular images into cartoon format. However, the most important part to focus on is the ease of usage. Many apps come with highly complicated UI and hence make things difficult for users. Therefore it is necessary to focus on the options available and make the right choice by selecting apps that meet your requirements properly.
The above mentioned apps are proven gems of the category and hence can be tried for the part. These apps are reliable and secured. Therefore, you can easily consider these apps to meet your requirements of photo editing into cartoon and artistic sketch works. All these apps feature a free version to try before opting for the paid versions. Go through these apps, try their features, and observe the ones that impress you the most. In Case you're wondering how to upload and Post Pictures On Instagram From Mac. It can also be done very easily.
Related Content :
Psiphon For PC
Best Driving Apps