Wanna Know How to Post on Instagram from Mac or PC ?? Read along.
Who doesn't know about Instagram? In this tech-savvy world, social networking sites are the major focal point for discussion. Instagram, being a popular social networking app, is known for sharing photos. It is one of the more popular photo-sharing social media sites currently in existence.
Mac users often complain about not being able to upload images on Instagram. Here, we shall be discussing how to post on Instagram from Mac laptops and desktops. It's not difficult; only the correct tricks need to be applied.
Further Reading: How to Split Screen on Mac
Many Mac users are facing problems uploading images and videos to Instagram. But with certain tricks, things can be resolved. Let's proceed:
Creating a suitable setup
Instagram is available only for smartphone and tablet platforms. So, you need to make sure that your PC is configured in a way that will make Instagram think that you are using the app on your smartphone.
What to do?
1. Open the Preferences tab from Safari on your PC. Once clicked, take your cursor to the Advanced Tab and enter. You need to make sure that the SHOW DEVELOP MENU is toggled on in the Menu Bar.
2. Now, you need to open the web version of Instagram and then, from there, log into your account.
3. From the Menu Bar, you need to go to DEVELOP > User-Agent > Safari – iOS ver: – iPhone.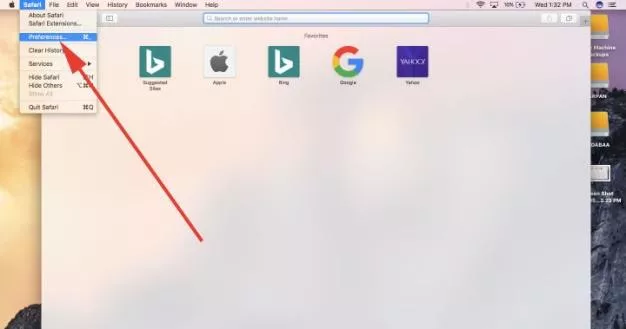 Your job is done! You will notice that the Instagram webpage is loading without a problem. The best part! Well, the mobile version of the site will be loading and you will also be able to upload videos, pictures in feed and story settings.
Uploading photos and videos to Instagram from Mac or PC
All set and done, you are ready to upload the photos and videos to your Instagram account from the Mac PC. What to do?
1. Once you open the Instagram page, you will notice a + icon located at the bottom of the feed.
2. Click on the + icon and you will be redirected to your device's directory folders to search for the image for posting purpose.
3. Select the image you want to post and then click on the CHOOSE.
4. Images can be cropped or expanded, and also tone corrected before posting. There is a FILTER tab to carry out those tasks.
Further Reading: How to Turn on Airdrop on Mac
5. Once all the edits are done, click on the NEXT and from there, you can add a caption to the photo before finally posting it through clicking the SHARE button.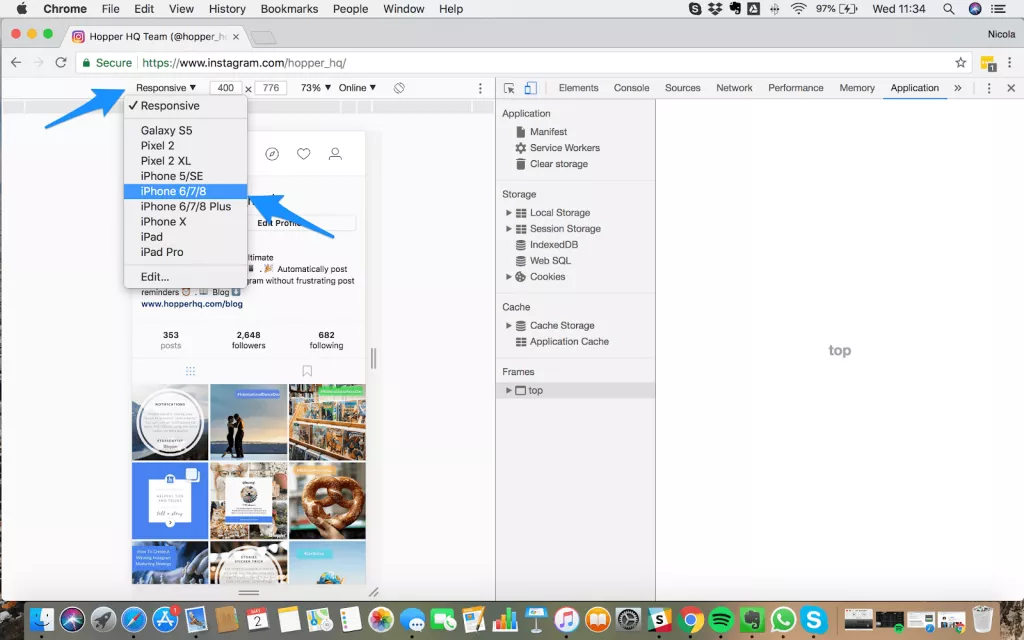 Final Words
While these are the default procedures to access Instagram via your Mac PC, there are several third-party apps like UPLETS, FLUME, etc. available too. Using these apps, you can easily post feeds and stories on your IG account without much of hassles. However, make sure you download these apps from reliable sources. Stay away from scams as they may challenge your device's security and IG account's privacy. Download from the Google Play store to ensure 100% reliability.
Related Content :
How to Clear/Delete Cookies on Mac
How to Free up Space on Mac
How to Screen Record on Mac