Best Calorie Tracker Apps : Obesity is a very serious issue these days. Managing weight is essentially required to maintain good health conditions. A person being overweight can have serious health issues with each passing day. So, why not take the initiative to track your calorie intake and indulge in healthy habits and some workouts to stay in shape? It helps in regaining longevity and peace of mind.
There are several types of apps available these days to track your weight, manage your workout and diet, and provide you guidance on weight management. Some of these apps prove to be quite useful in daily life activities. Here, we have tried to pick some of the best calorie tracker and weight management apps that you can install in your smartphone device.
Also Read: Habit Tracker Apps/BP Sugar Check Apps/Heart Rate Monitor Apps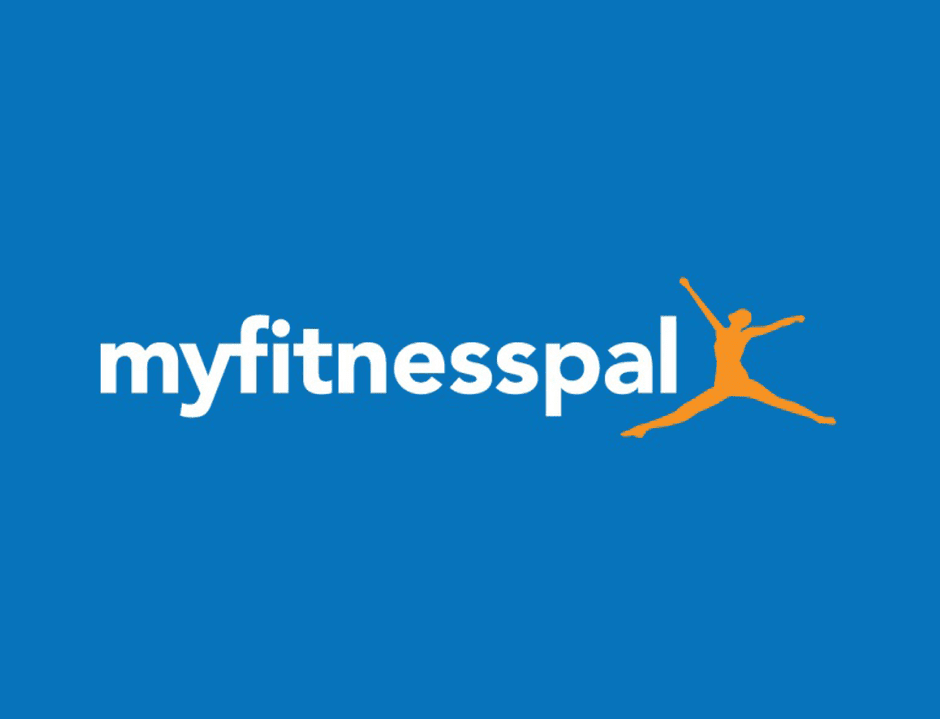 Often regarded as one of the best calorie tracker apps available, My Fitness Pal is loaded with hundreds of features and options. This app comes with calorie information for over 5 million foods. It provides info on the best portion of food intake based on height, weight, and age. It has a sharp memory and once you enter what you have eaten on a specific day, it will calculate your calorie intake accordingly. There is a free as well as the paid version available. The paid version comes with VIP support, more eating habit checks, and an ad-free experience. This app is available for both Android and iOS.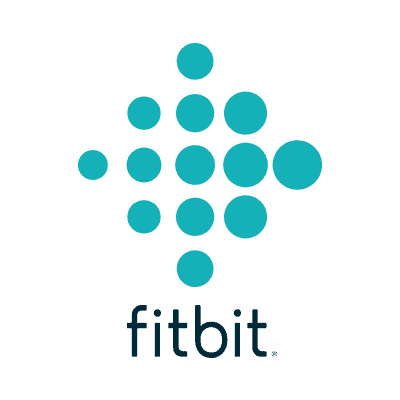 The Fitbit tracker is a popular health and fitness app. It not only monitors your daily workout activity and steps walked, there are other areas where this app excels also. The food tracking and calorie counting system available in this app are simply superb. Whether you input your food manually or use the barcode scanner to include them, the app creates a perfect diet chart for you based on the foods you love. The app also provides info on sleep quality,
heart rate
, and many more. The app is free to use on both platforms, Android, and iOS.

This is a straightforward calorie tracking app. It has a simple interface and comes with nutrition info for every food item you can imagine. There is a special segment that compares the nutritional value of food prepared at home and in a restaurant. This app has a database that keeps on updating through inputs from registered dieticians. Health professionals or regular day users, this app is for each one of those who are serious about maintaining a proper healthy lifestyle. This app is free to use for both Android and iOS.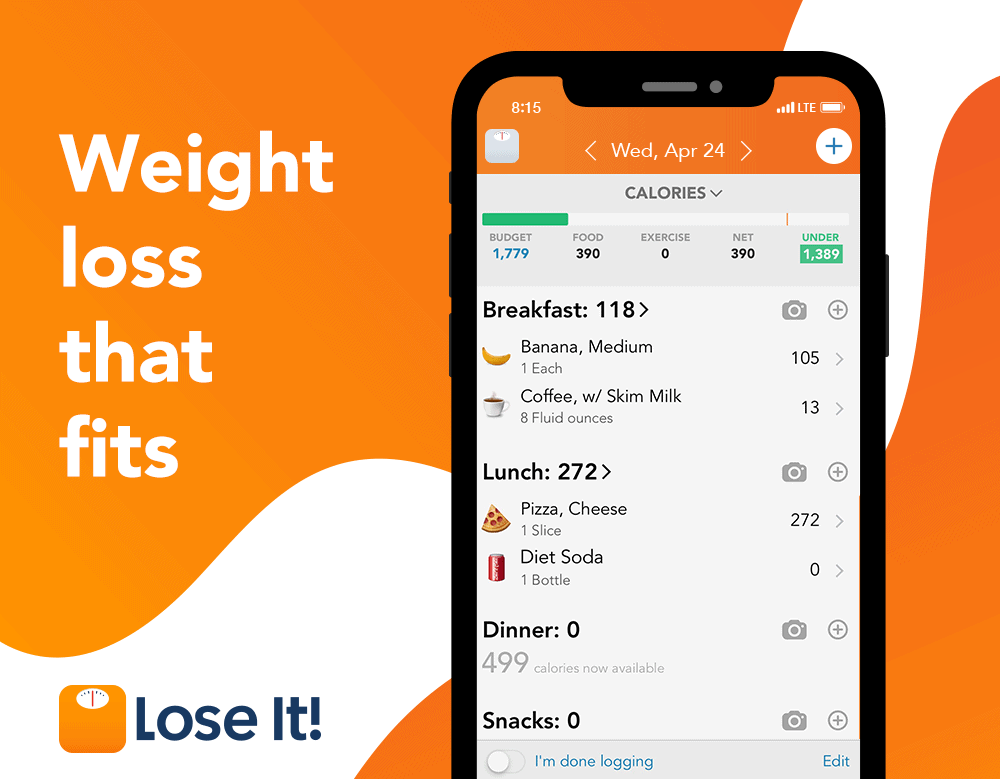 As the name suggests, this app works its way out to make the user lose on those extra lbs of flab. The app also features a personalized calorie budget based on the user's weight, age, gender, and height. The app also offers the option to pick your choice of meal and accordingly it will suggest the right options. There is a SNAP IT feature that allows the user to upload photos of the dishes. This app perfectly syncs with your smartphone device. There is also the option to connect this app to different other networks and communities to keep up to date with the accountability part. The paid version offers additional customization options like receiving regular log of your progress, private support group setups, and creating different wellness challenges.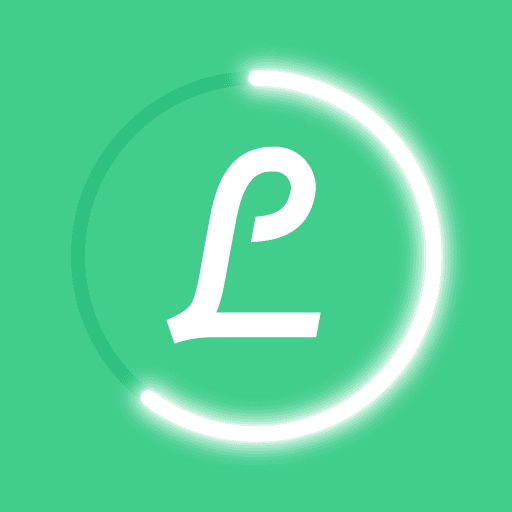 This is an award-winning app that can be your coach. Using this app, you can develop healthy habits like timely eating, staying fit, and maintaining easy stability in life. The interface is quite attractive and effective too. It monitors your workout frequency and daily food consumption practice. Simply use the barcode scanner for scanning the nutritional value of the foods. The app calculates the total calorie being incorporated accordingly. You will notice a Life Cycle in the main menu. This displays the total amount of calories you need to consume daily. A green circle means your day is good in terms of calorie intake. The app is available for both iOS and Android.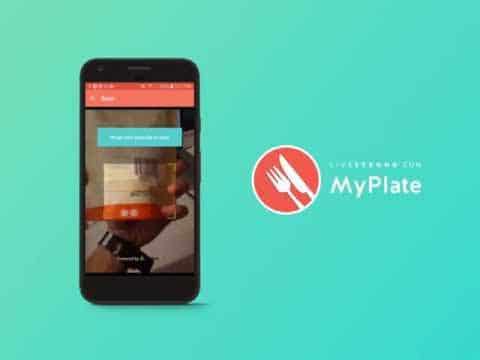 This app is available presently only for iOS devices. This app monitors your daily workout activities, types of exercises, and calorie input. It also follows your daily activities and accordingly creates a report of your approximate calorie burnout. The app also follows your diet chart, the amount of food you intake, and what you intake. Accordingly, the app can provide info regarding the appropriate quantity for every food item to intake. There is also a section where you can enter your recipes. Accordingly, the app will provide the nutritional value and what you need to include and which ingredients to omit. The app also features different kinds of workouts to choose from.
Calorie Count App Android
This app is available for both Android and iOS devices. It can be used as your fitness guide, an app that provides instructions on dietary intake, workout programs, and leading a healthy lifestyle. Using this app, you can maintain a food diary, weight journal, diet chart, exercise log, and all your nutritional data requirements. Using this app, it becomes easy enough to meet all your weight loss goals.
My Diet Coach App Android/iPhone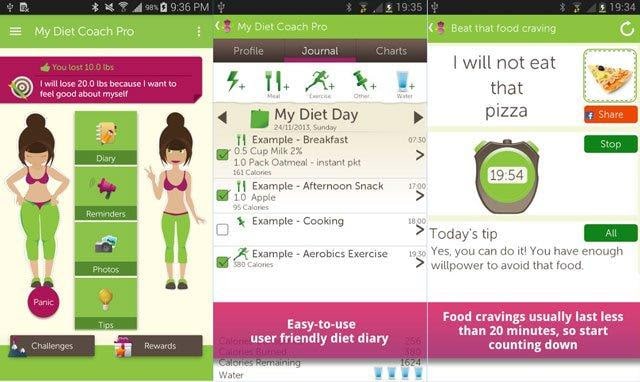 My Diet Coach is available for both iOS and Android. This app has a unique side to it: it can be a motivator to those who are not mentally prepared to take up weight management programs. You will find plenty of tips and reward programs in this app. Some of the essential features of this app are calorie counter, progress tracker, water drink reminder, and workout challenges.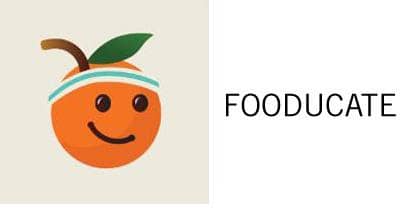 This calorie tracker app is effective enough in reshaping your diet chart. It offers nutritional data for hundreds and thousands of food items. Apart from this, the app also tracks exercise types, weight loss, and also counts the calories. It is available for both iOS and Android.
Jawbone UP App Android/iPhone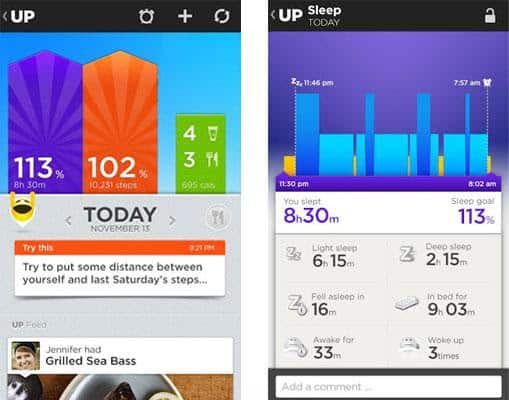 This
app tracks your day-to-day activities and movement while also tracking your sleep quality and eating habits
. This is a great app when it comes to counting the actual amount of calories you have intake. It is available for both iOS and Android.
Final Words
Maintain a proper diet. Workout regularly and stay fit. This is necessary to lead a life of superior health and happiness. What you eat determines how long you will survive in this world. So eat healthily and track your calorie count using the apps mentioned above.