For all the Novice drivers looking for Best Car driving Learning apps 2020, This post is just for you guys.
Are you an upcoming driver? Do you wish to learn the different strategies of driving? Often driving school education is not enough to make you adapt to the numerous strategic moves associated with driving. You need to do your bit of research while practicing more and more to adapt to the changes.
Here, we will be discussing apps that can make your car driving learning experience a lot better. Understanding the basics of car driving will help you move around with your favorite vehicle smartly and safely.
Also Read: Best Driving Apps/Best Truck Driving Apps/Best Car Buying Apps
DriveMode :Message and call for driving: Handsfree Android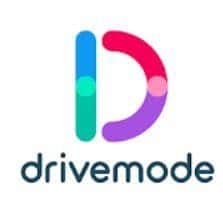 One of the better-driving apps for Android, Drivemode comes with hands-free SMS, messaging, and calling facility. It also offers easy music controls for the drivers. Using this app, you will be able to manage your messages and calls easily while driving. The streamlined interface ensures safe handling of the calls and replying to the messages. The app also features a voice command option for replying to text and messages. There is also DO NOT DISTURB mode when it comes to ignoring a call or message. There is also a section in this app where you view your driving history. It even offers recommendations (customized) based on your calendar, activities, and the most common places of visit. The app can be used to integrate different other useful apps in the segments of messaging, navigation, voice assistant, and music. The app can be used to upgrade the vehicle into a smart vehicle!
POV Car Driving Android/iPhone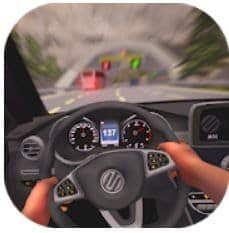 POV Car Driving promises a highly realistic driving experience. The user will witness a realistic traffic system, thus making the game difficult to operate at times. But in all these difficulties, it provides some important lessons to the users regarding the way to drive through busy streets. The game offers some quite challenging missions. There are multiple numbers of levels and several game modes. There are different cars to make your pick. The realistic traffic sounds and rules make the game even more interesting. Install this game and learn all the different strategies of driving in busy streets, highways, and many more.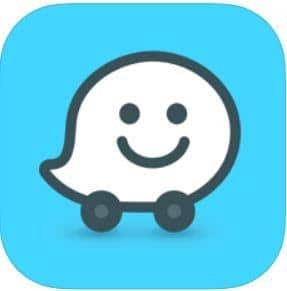 This is an important driving app. Using this app you can learn about different driving locations and routes within a matter of a few seconds. This is one of the best driving apps for those who are making outing trips more frequently. This app will cater to those drivers who love to explore new locations quite often.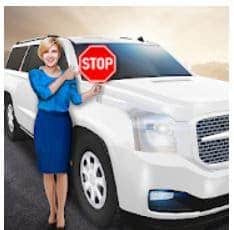 Often regarded as one of the
best car driving learning apps
, Driving Academy allows users to access different driver school lessons without much of an effort. Using this app, you will be able to learn the different rules of driving. This app has a section that allows you to learn how to drive a car. The driving lessons and road signs are made simpler for the users to make the learning process a lot more interesting. Using this app, you will be able to master your driving and parking skills without even visiting the driving school over and over again. This is an excellent driving school simulator game. Also, this app makes you aware of the importance of wearing seat belts while driving a car. There are different levels to play and face challenges. The realistic driving mechanism will surely cater to those who love to drive or looking to learn different styles of driving.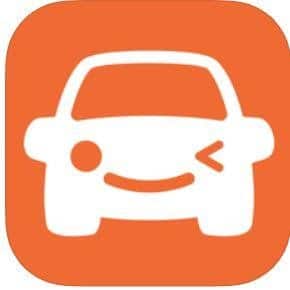 DriveTime is available only for the iOS platform and is probably one of the most innovative driving apps available in 2020. Using this app, you can play music safely during driving. The car even provides different features associated with voice-activated games. Using this app, it becomes easy enough to start or change music. This is quite a cool app.
Driving in Car Android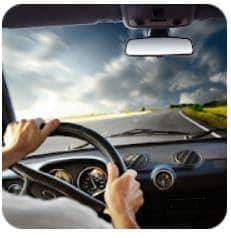 This game, launched by Doodle Mobile Ltd is a popular driving simulator game. The best part of this game is its realistic 3D graphics. Once you are into this app, you will be able to witness a unique driving experience while choosing from a wide range of options the different driving styles. The smooth vehicle handling and unique 3D graphics will surely blow your mind away. You can even choose from a range of cars like SUVs, muscle cars, sports cars, and low power vehicles.
Voice GPS Driving Android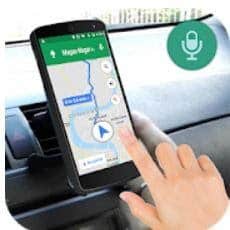 This is an excellent driving navigation app that provides directions and maps to drivers with authenticity. This is a free app and it offers voice-based navigation support as well. Simply speak and you will get the directions through this amazing app, thus making your driving process a lot easier.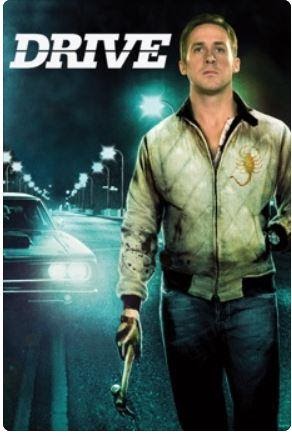 This game will provide you realistic driving experience and it will also provide you the feature of the realistic traffic system. This game will provide you challenging and amazing missions. With this game, you will get multiple levels and different game modes. It will also provide you choices for cars. Here you can enjoy realistic traffic rules and realistic cars and traffic sound in this game will also increase your charm for this game. Get this game now and enjoy car driving.
City Driving 3D Android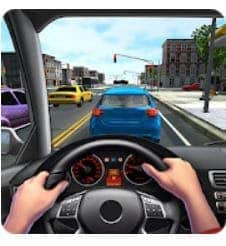 This 3D car driving simulator game is excellent to provide you with a realistic driving experience. The game comes with a real-life traffic system. It is a challenging game, and the missions are difficult to pass through. All these factors make City Driving 3D an intriguing game to enjoy. There are different game modes and multiple levels. The cars are realistic and the traffic sounds amazing to create a genuine environment.
Driving School 2016 Android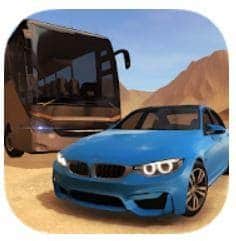 This is a cool driving app, allowing the user to drive a car, bus, or even motorcycle. There are different driving tests to perform. You will have to pass through dozens of levels to complete the driving license test. A nice app for all those who are looking to learn more about driving!
Read Also: Car Rental Apps/Best Parking Apps
Final words
There are ample apps available to learn the basics of car driving. We have selected some of the best-known apps to make things easier and a lot convenient for you. Try them to feel the impact.