The concept of renting a car to meet different needs and purposes have become immensely popular. The car rental industry has grown up to become a major competitor in the world economy. Renting luxury cars for a daily basis, vacation trips, and emergency purposes can be done best through car rental apps. But then again, there are quite a few car rental agencies available. Not all of these are reliable.
You need to understand the market reputation of these agencies properly before availing of a service. Make sure you pick the best app to book your car. Here are the top 10 best car rental apps that I have tried to pick for you to consider. Let's give them a look:
Read Also: Best Car Buying Apps/Car Driving Learning Apps/Best Parking Apps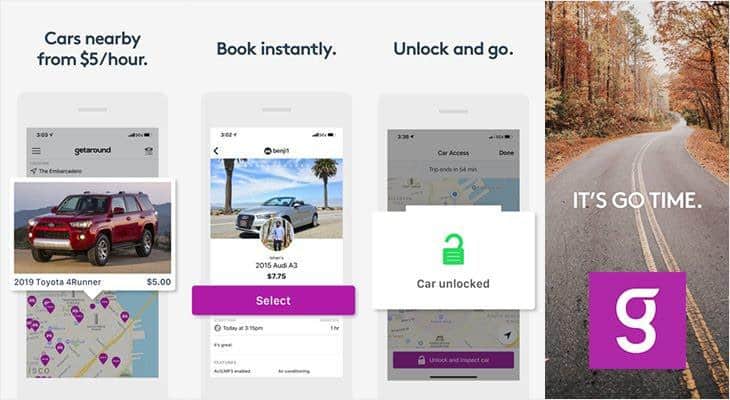 A very popular app to rent cars, this platform is free to avail without the need for annual or monthly fees. From here, you can hire most of the brands like BMW, Toyota, etc. Car rental options are available for a minimum rate of $5/hour and above. The app also offers online car rental insurance packages to enjoy your road trip without any stress. This rental app is prevalent throughout the European continent.
Zipcar For Android/iPhone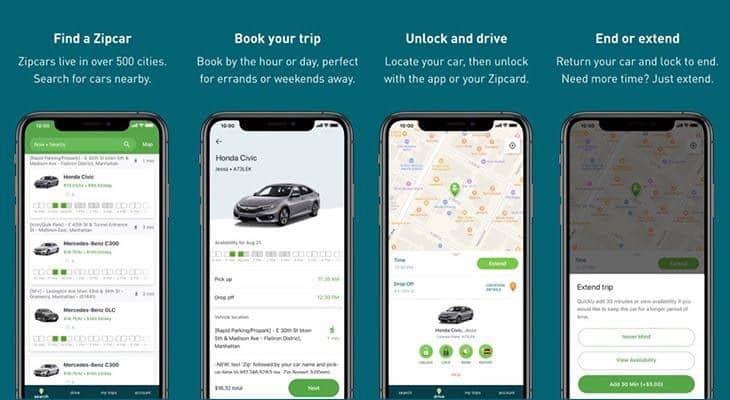 Another extremely effective app to book a vehicle quickly with ease, Zipcar also offers additional benefits like mileage check, gas, parking, and insurance facilities for the vehicle. This app is not free. You need to register and select a membership as per your affordability and requirement. Once done, you will be awarded a ZIP CARD via the mail. Booking can be done easily through the use of this zip card. This app is extremely efficient for the urban zone and university localities. All said this app is available only in selected regions of the United States of America.
Enterprise Rent-A-Car For Android/iPhone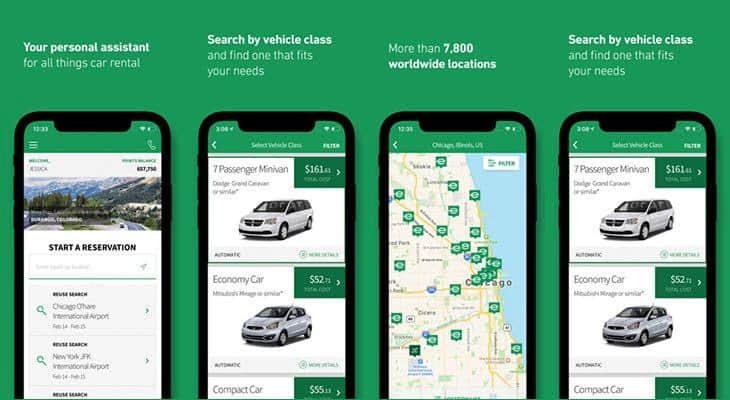 The Enterprise Rent-A-Car App is available globally in over 7800 locations (and increasing). It can be best described as a car rental app that servers as a personal assistant too. Using this app, you can easily modify a car booking reservation, avail road assistance, view the pickup-drop points, and avail 24/7 customer care support. This excellent car rental app enjoys a strong fan following and subscribers globally.
Carngo For Android/iPhone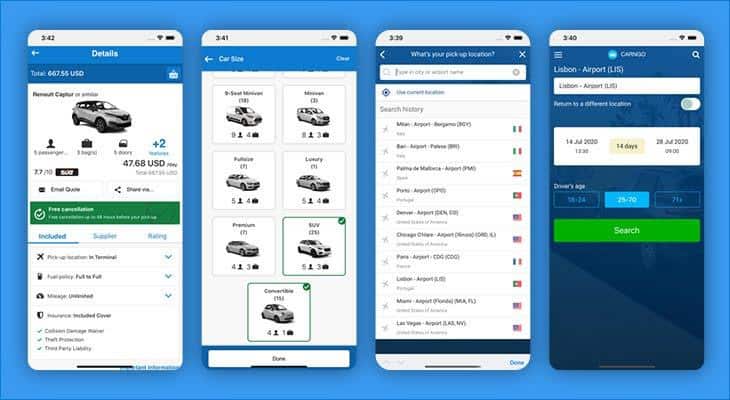 Using the Carngo app, you can easily book a car and pick it up from the point, use it for the number of hours booked, and then drop it off to the point. This app works globally with hundreds of car rental suppliers available locally. Some of the top car rental brands this app has collaborated with are SIXT, Europcar, Hertz, Alamo, Payless, Avis, Ace, and Enterprise.
SIXT For Android/iPhone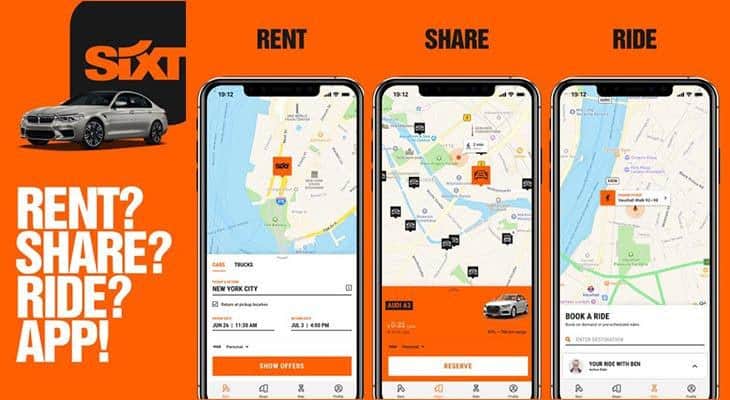 SIXT operates across a hundred countries. This online car rental service provider has a simple interface through which users can book cars. Using this app, users can book for a ride to reach a specified location or even get driven from the same. There are plenty of cars available and no drop-off limits. The app is capable enough to be used for booking the car and managing reservations accordingly. There is also a search filter that can be used to narrow down the search based on car popularity, price, and type.
Turo For Android/iPhone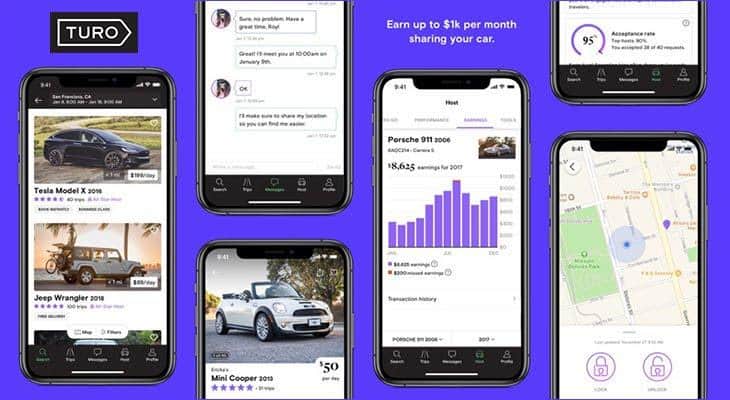 The best thing about Turo is that it offers convenience to car owners throughout Canada, the UK, Germany, and the United States. There is a wide range of cars available. This online portal makes it easier for the users to rent a luxury car, based on his/her budget and affordability. This app is economically viable since it offers 30% fewer rates than most of the car rental agencies. However, this app does not feature any calling functionality and hence, the only way to contact the car or user is via messaging.
Kayak For Android/iPhone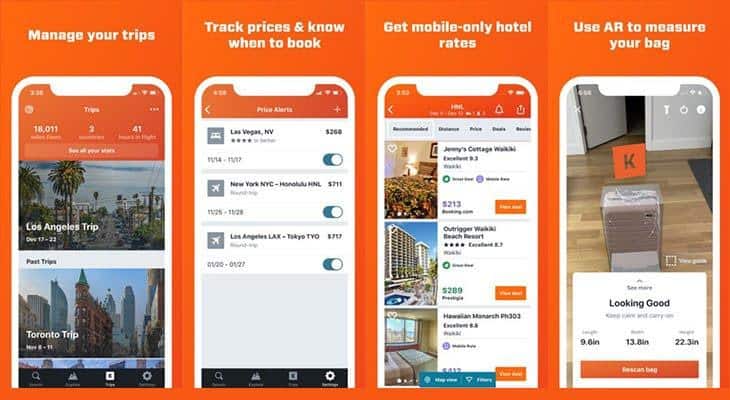 Kayak is a very popular travel app. Whether you need a car to travel to the airport, visit a shopping mall, or rush to the hospital, this app is easy enough to access thousands of cars to make a book. This app also functions offline. Using Kayak, you can even book flights! The app provides continuous support to the client once a booking is done. Kayak is one of the best car rental apps available to date.
Hertz For Android/iPhone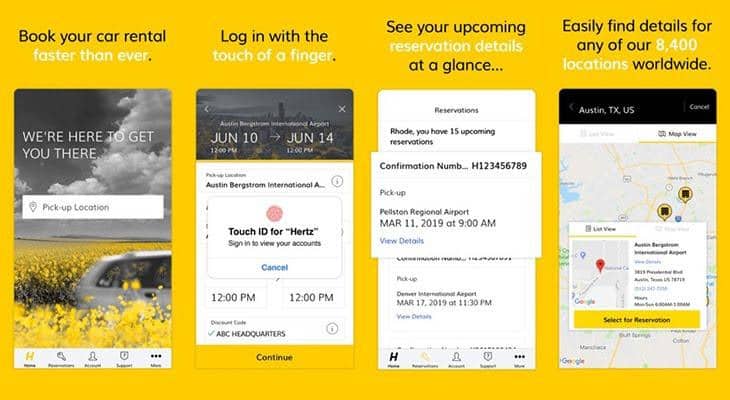 Who doesn't know about Hertz! Extremely popular among car booking apps, Hertz is available globally in most countries. The app can be used to rent a car, find a location, and even modify a booking. If you are a Hertz Gold Plus member, you can even redeem the reward points using this app. This app also offers an easy parking zone identification option. There are always special discounts and numerous offers available with this popular car rental app.
Virtuo For Android/iPhone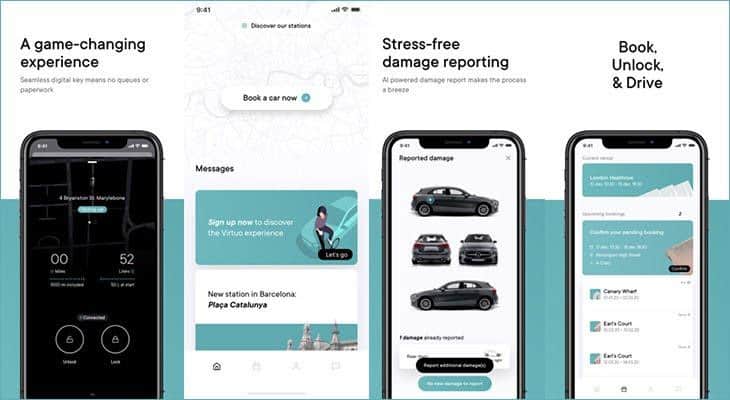 Virtuo car rental app can be used to book a car without any hassle. It is one of those apps that allow the user to book luxurious and premium cars without making a hole in the pocket. This all-in-one car booking facility is available at all the key locations like the train stations, airports, medical institutes, etc. However, you can use this app only in locations throughout specific European countries like Belgium, Spain, UK, and France.
Skyscanner For Android/iPhone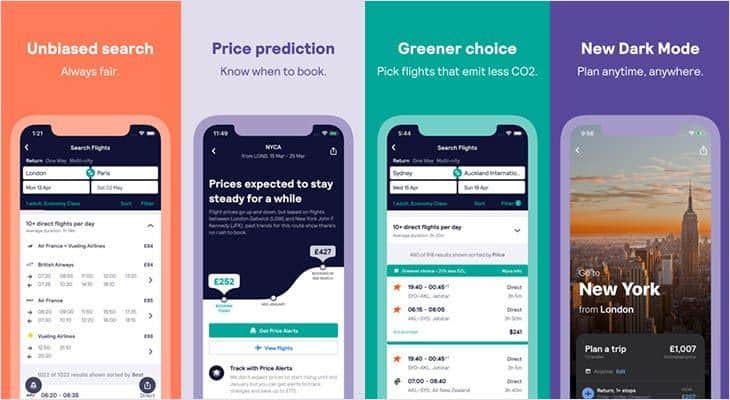 This is the all-in-one app that can be used to book hotels, cars, flights, and even plan a journey. This app can be used to pick the best deals on hotels and look for the cheapest flight rates on offer. There are no hidden charges for users of this app. The app can be used to look for vehicles based on location preferences as well.
Summing it Up
So, what do you think? Are these apps good enough to meet your requirements? Well, you can check them out to understand better about each one of these. There are plenty of other apps through which you can book a car. However, these in the list are highly reliable and acclaimed globally. If you have some other names in mind, feel free to comment in the box below. We are open to suggestions.