Note Taking apps are an important addition to tablet PCs. Although Apple has its note-taking app integrated with iPad devices, the functional aspects are basic and simple. Those who look for advanced level features and functionalities, third party apps will matter most. There are several note-taking apps developed exclusively for Apple users that enhance the user experience. Here, we shall be discussing some of the best note-taking apps for Ipad and Ipad Pro available presently.
Also Read: Must Have Apps For Writers/Top Word Game Apps/Generate Fake Receipt Easily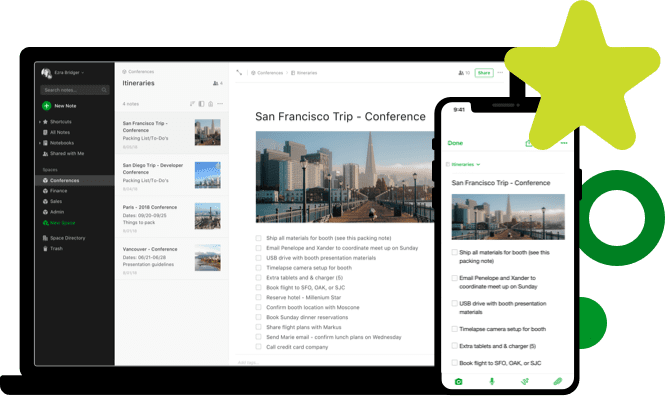 Whenever we talk about
free note-taking apps for iPad
, Evernote will always be there on the list. One of the most popular Note Taking apps available, it comes with a lot of exclusive features and specifications. The best part, however, is the fact that this app is available for free.
Evernote is great for managing multiple inputs. Using this app, you can collect inputs from recorded messages, web page clippings, images, and text notes. Access them easily via your favorite Apple device using the web browser interface. What makes things easier is the fact that the notes you store can be searched for easily. The regular version is available for free. However, if you want to access the premium features, there are in-app purchases you can make. You can also opt for the Business Plan that comes with exclusive features and increased limits but for a hefty price of $14.99 per month.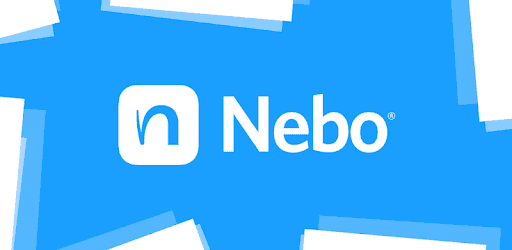 Probably the
Best Note-Taking App for iPad 2020
 advanced users, Nebo is a gem of an app. If you are just a beginner, using Nebo can be quite a bit of a challenging task. Nebo is perfectly apt for advanced level users where you not only manage taking notes but also structure them accordingly. The app allows you to bullet lists, add titles, and include paragraphs. Nebo is capable of handling content like sketches, formulas, flow charts, and diagrams, allowing them to get integrated into the document you are working with. Also, once the integration part is done, you can easily export the document into different formats like HTML, PDF, and Word.
Notability For  Android/iPad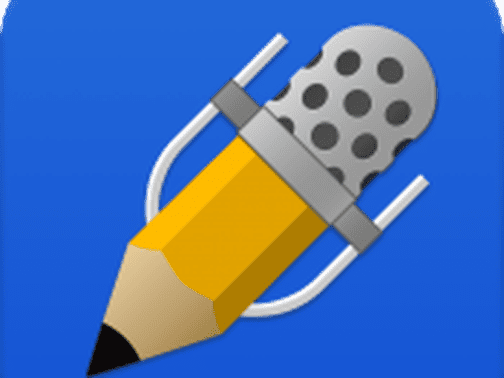 Notability is the 
best note-taking app for iPad for college students
that comes loaded with several features. It has received numerous awards in the last few years. Using this app, users can integrate multiple inputs from photos, handwriting, sketching, and typing. PDF format is also supported in this app. You can share notes via cloud-based services like Dropbox, Google Drive, and Airdrop as well as through email.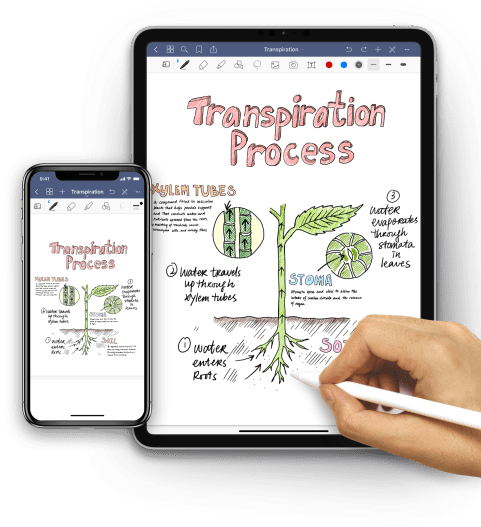 This Note-Taking app focuses primarily on handwriting. This is the
best free note-taking app for iPad with apple pencil
If you are using your iPad or iPad Pro for taking handwritten notes, this is the app to go for. Using this app, it becomes easier to enter all the complicated chemical and mathematical formulas that seem to be impossible to jot down using the traditional keyboard setup. Also, this app can be used for annotating PDFs. You can even use it to convert handwriting into text format. There is also an option to search the handwritten notes. The app allows the users to sync the notes via iCloud and you can take backup in Google Drive, Box, or even DropBox.
Whink For  iPad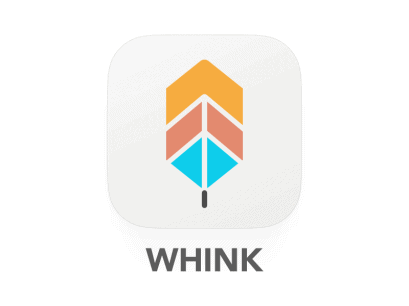 Whether you are taking notes from a text or via handwriting, Whink is there to serve you most appropriately. It is one of the
best handwriting recognition app for iPad pro
presently available. You can either type text, draw with your finger, or write with a stylus using this app that makes the entire process look as simple as it may well be. You can also insert diagrams, shapes, and other elements into the documents. Moreover, the documents can be marked up. The app supports multitasking, performing dual tasks at a time.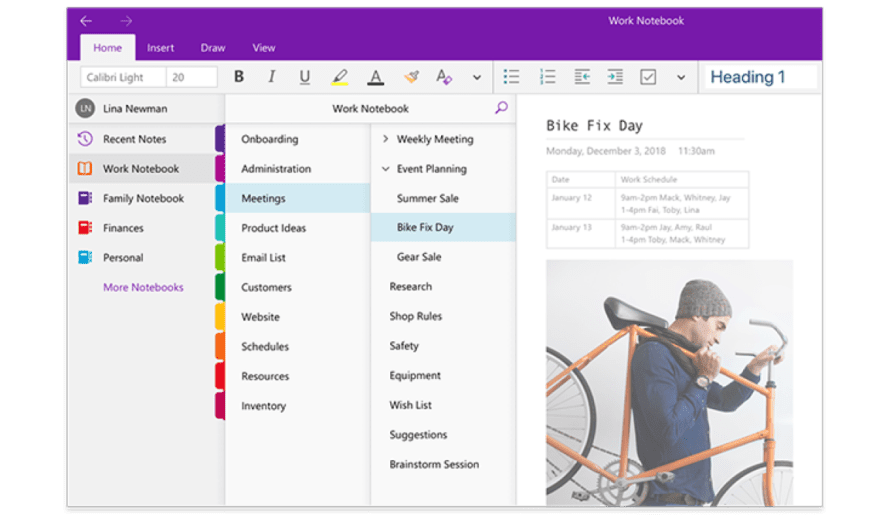 This app comes from the house of tech giants, Microsoft. An app that integrates perfectly with Office, the OneNote is your best option to consider for taking notes. You can easily dictate or type notes as well as the checklists. There is an option to send emails and even other web content. You can also attach PDF and photos. Also keep in mind, once you upload the content, you can even sort them through text, tags, and section based search via the notebook's system. It helps in easy tracking of the notes. The app supports cloud syncing, thus ensuring the easy availability of the content on any and every connected device. Numerous features will impress users. The app comes with TouchID support too.
Notepad for iPad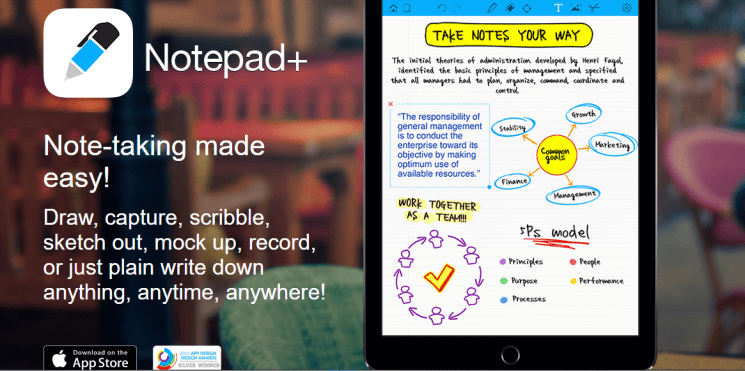 Notepad+ is the essential digital note-taking tool that offers you plenty of features to work with. It is the tool that lets you take notes through typing, creating lists, including images, and creating sketches. You can annotate files from PDF, Keynote, Numbers, and Excel. There is also the Drag-n-Drop option that allows images to be included in your notes from other apps. The format barrier is not there. This app has several formatting options that make it such an essential Note Taking tool. Here, you can also highlight different sections of the content. There is also the option to use different colors and fonts.
This is another useful
Note Taking app
that can be used for editing text documents, taking notes, managing spreadsheets, creating sketches, and adding images. You can also add audio recordings to this app. This app is extremely versatile and can sync all your files in the cloud. It is available for free with no irritating ads popping up.
This highly versatile app helps in creating customizable shared or private workspaces to add blocks that may act like images, code snippets, files, discussion sections, bookmarks, and toggle links to name a few. Using this app, it becomes convenient to bend the workspace without hampering the entire doc. This is a useful app; try the free version to see for yourself.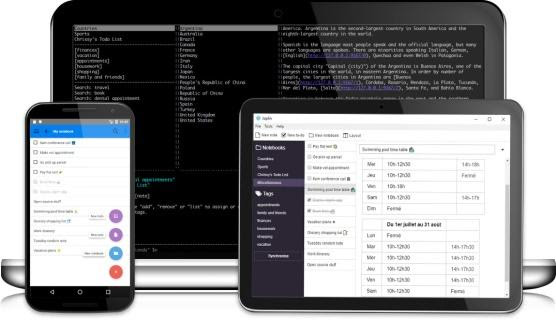 The name sounds unique but this app is great in managing note-taking responsibilities. This app comes with a Markdown-formatted note-taking interface, organized exclusively by notebooks. Also, the app syncs the content through cloud storage services. The Markdown content can be imported with ease. The app also allows easy searching and sorting of files. End-to-end note encryption is also available.
Bear Writing App For iPad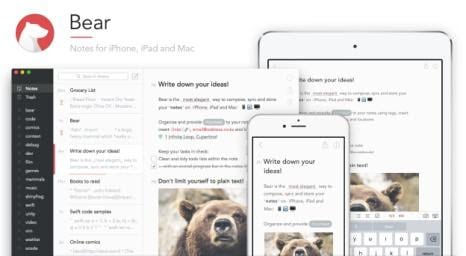 This note-taking app is known for its high level of flexibility. It can be used to jot down notes, prose, code snippets, poetry, and even doodles. There is a Focus Mode available that can be used to get right down to the depth of the business. You will also notice the presence of a Markup editor that can support a whopping 20 different programming languages. The app also comes with tag support to make searching easier than ever.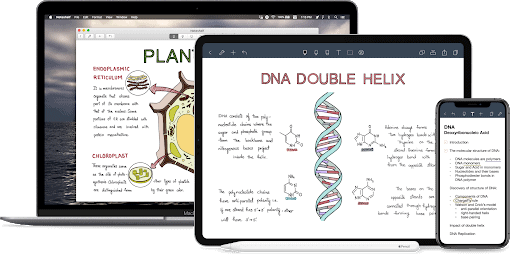 Noteshelf is one of the most exclusive note-taking apps for the iOS platform that comes for a price of $9.99. This app supports different styluses, virtual keyboards, and even includes a highly expressive ink engine along with different tools for developing diagrams, recording audio, importing photos, and highlighting texts.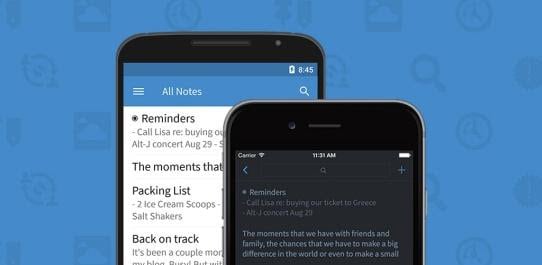 This app is more text-oriented and comes with simple yet useful functions like sharing text notes, formatting and saving notes. The clean text input system is something that looks very impressive.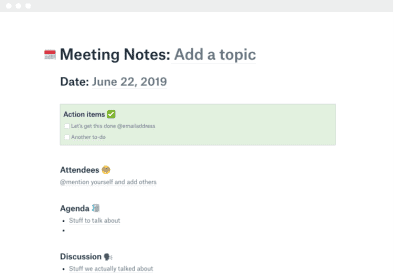 This tool allows users to create and edit all the shaded documents as well as the task lists. Users can also do revisions and even add comments, images, audio, video, and links.
Penultimate For  iPad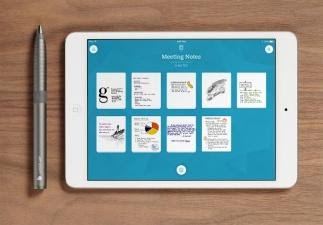 This app provides you the experience to jot down notes like those old school days. This is a nice scribbling as well as the note-taking app that comes with a perfectly expressive inking engine to make drafting look smarter than ever. The app smoothly processes your notes.
Read Also: Best Habit Tracker Apps/Receipt Scanner apps
Final Verdict
Which of the above Note Taking Apps do you find most suitable to meet your needs? Well, try them one by one to know the benefits and see which one meets your objectives perfectly.
[yop_poll id="1″]