Best Parking Apps: Looking for a parking space? It can be seriously intriguing and can cause you a lot of headaches without the right kind of app. Technological innovations have made it possible enough to figure out a parking lot through geo-tagging and within quick succession. Here are the top 10 best parking apps that you may consider to make your city hopping a lot less troublesome. Have a look:
Read Also: Car Rental Apps/Car Buying Apps/Car Driving Apps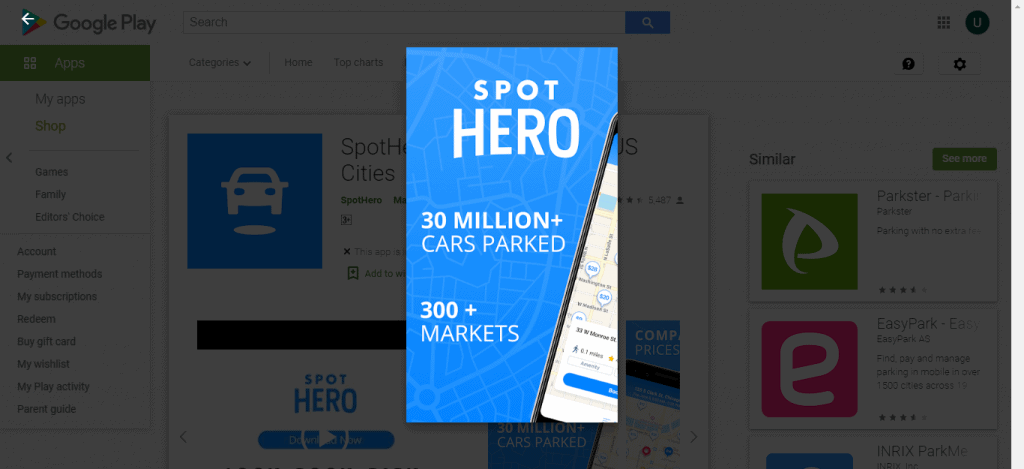 SpotHero is one of the most popular parking apps available. It remains a popular option in 2020. This app will compare different parking spaces and garages based on your geographical location. It offers discounts and rebates to save up to 50% on the deal. SpotHero purchases unsold spots and garages at discounted rates. You have the option to book a specific parking spot for the future through prepayment.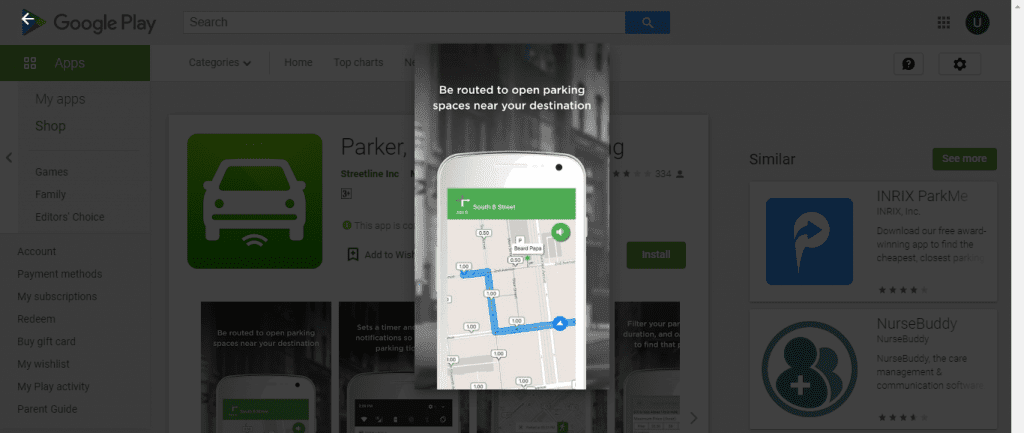 One of the best parking apps in this list, Parker remains a top choice for many. This app is rated highly by not only users but also top publications like Mashable and Forbes. The app works seamlessly towards figuring out a spot in a crowded city to an empty locale, all credit to the GP technology attached to it. Parker comes with different payment options. You simply need to filter the option as per your requirement.
Parkopedia For Android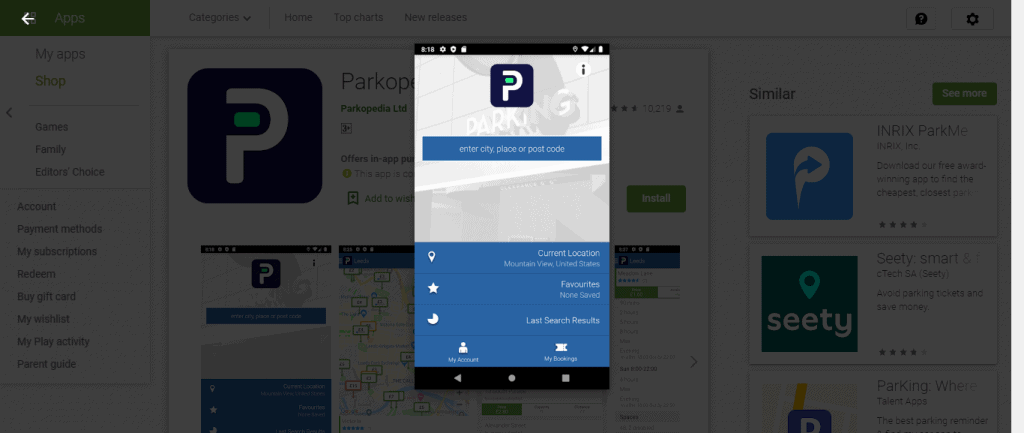 This app can be well termed as the 'Encyclopedia of Parking'. This app comes with a whopping 38,000,000 parking spots from over 75 countries. You can filter the search based on location, pricing, and time. Although the app doesn't feature any payment option, it is still a highly useful app to learn about the available parking spaces in the location of your preference.
Bestparking For Android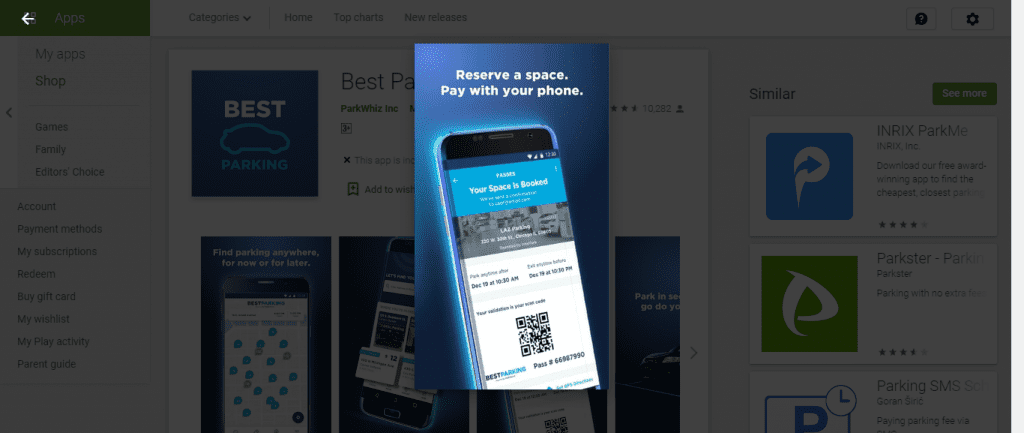 The best part of BestParking is the flexibility and easy user interface. Simply enter your destination and you can see all the available parking spots nearby. There is also a comparison meter available. Using this meter, you can choose the cheapest option available to you. Also, you can pick the closest option available to you. This parking app is available only in the United States, accessing over 110 US cities.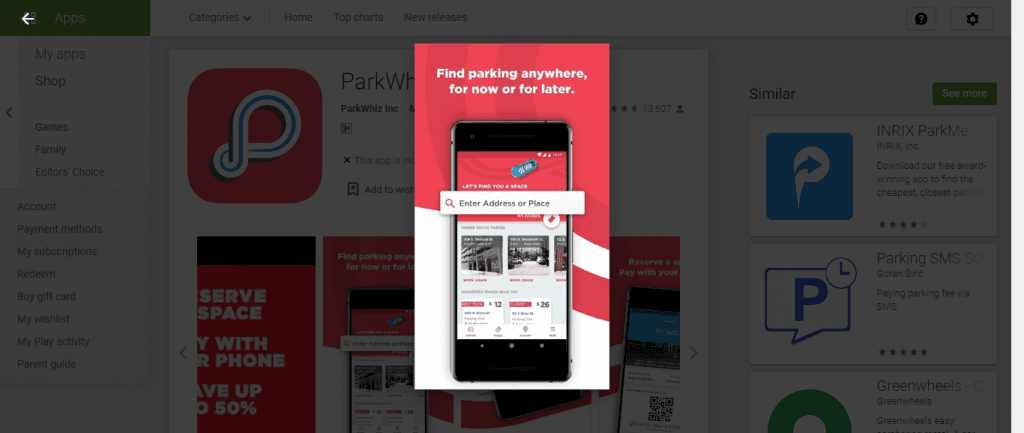 This parking app is popular among the users because of the deals and offers its features. If you book a parking space a month in advance or even for the forthcoming season, there are good discounts up to a maximum of 60% on offer. This app is accessible in over 300 cities. There is a filter option to make a choice based on a specific venue, garage, lot, or a spot for parking.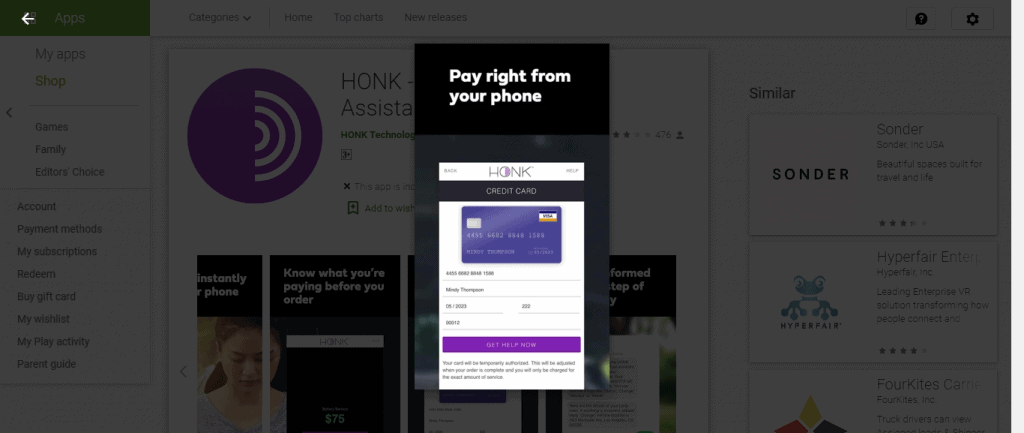 This is another popular app, extremely effective in sorting out a suitable parking space based on your need and location preference. Using this app, you can find a spot, reserve the place for the total amount of time, and make the payment. That's it! Moreover, Honk offers excellent roadside assistance to different services like a dead battery, car key lock problem, stuck in the ditch, running out of gas, etc.
Airport Parking Reservations For Android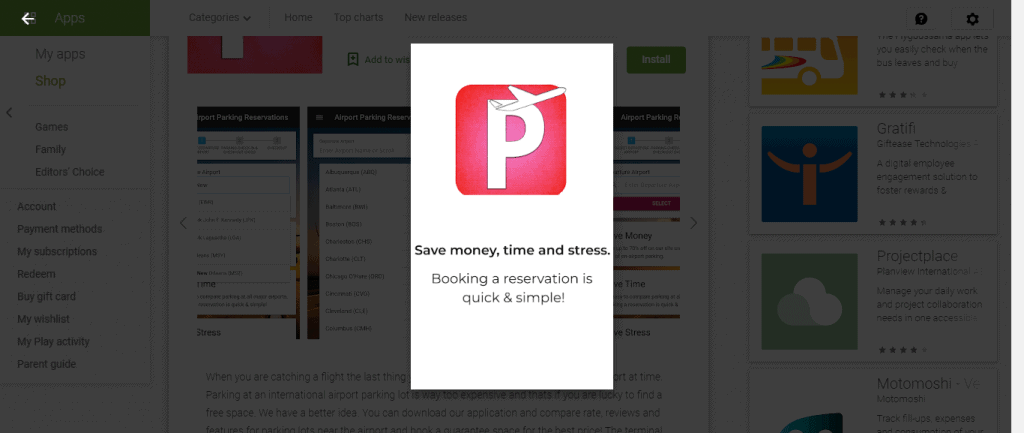 This is the perfect app for those searching for parking space inside the airport zone. It also locates parking options available close to the airport. The best part about this app is the rebates and discounts on offer. It often finds you a deal that can be as heavy as 70% off on the parking space located in and around the airport zone.
Parking Panda For Android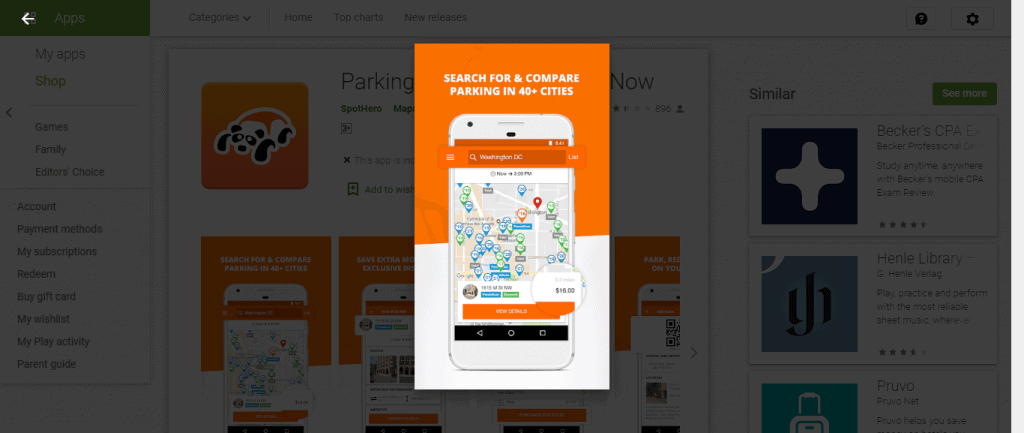 Use the parking Panda app to search for the best parking spot in no time! It is easy to use and can search, reserve, and redeem the parking space in the desired location of your choice. Most importantly, this app assures the best rates for parking lots when compared to drive-ups at selected locations. Anywhere you look, be it a museum, stadium, airport, or office, this application is capable of providing the best options available. It features over 3000 garages, lots, and valet parking spaces. This app functions in the US and Canada.
ParkMobile For Android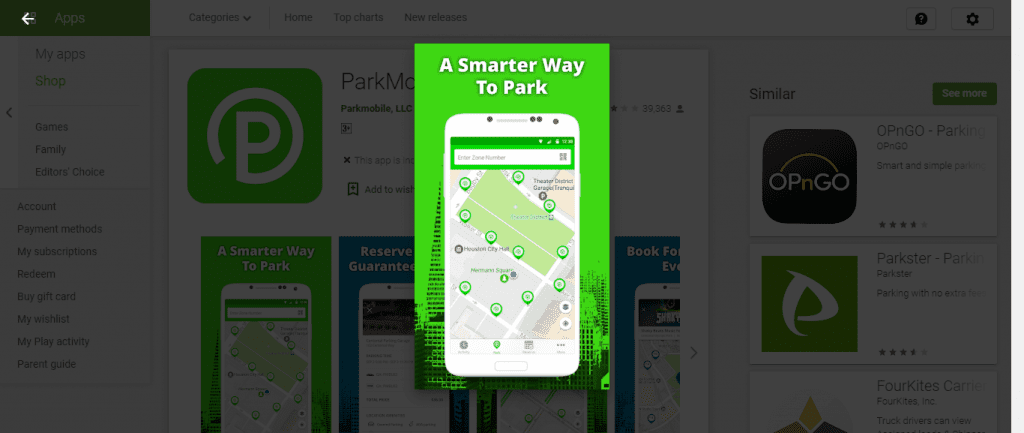 Looking for an easy parking management app? ParkMobile is a nice option to locate and reserve a parking space. The app can send message alerts a few hours before the expiration of parking. It also shows a map view of the nearby parking space availability. You can even save your details payment info in this app. This track even tracks your expenses for the parking space and stores it in the history report. This app works not only in big cities but also in small localities and towns. It also works fine in localities close to transit hubs, airports, and near sporting arenas.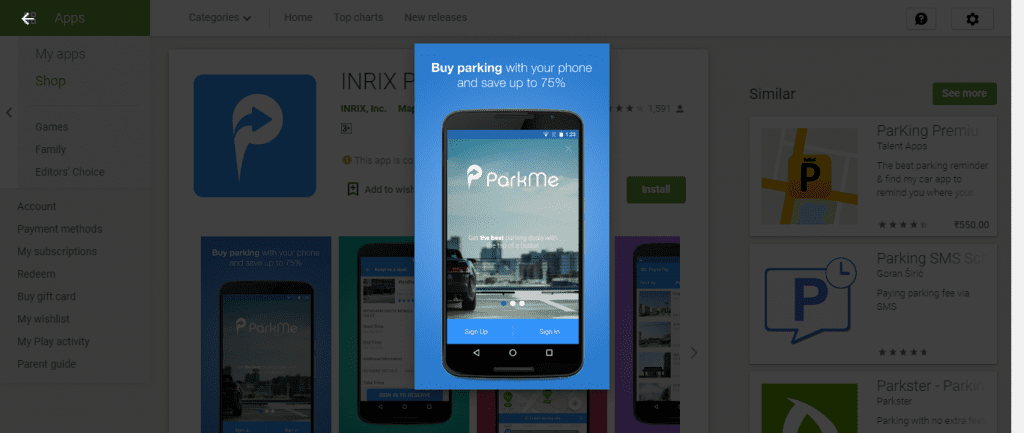 Want to locate a parking space faster than usual? Consider using this app, the most accurate parking app ever (and largest too). This award-winning parking app comes with a lot of exclusive features like viewing info about the garages and parking lots available in the location of your choice. Maps will be displayed. It will also provide info on monthly and daily parking rates, cost comparison, and real-time info on the exact availability of parking spots. You can even set the parking timer to prevent overpaying, ticket issues, and overstaying.
What more to consider?
Well, there are several parking lots and garages available in every locality. While these applications have proved to be effective in making things easier for the rider, there can be other options too available. Due to limitations in space, I am unable to provide more app names. However, if you have some other parking apps that you find to be better and working perfectly to meet your purpose, just mention in the comment section below. Also, never forget to mention the cities and countries this app works. But if you are finding it difficult to find a proper parking app, try the options that I have mentioned above. See for yourself how well they are working. Try them out one by one to see and check the features and facilities.