Best Baby Sleep Apps 2020 : One of the most arduous tasks in the world is to get your kiddo some sleep. God help the parents – this one is a really difficult task, very challenging indeed. But all that said, with innovations in technology, there have been several apps available to make things easier for these parents. Yes, you may not believe but some cool apps can make your baby fall asleep real fast. Today, we will be discussing some of the best baby sleep apps available for download.
Also Read: Best baby Photo Editor Apps/Best Future Baby Generator Apps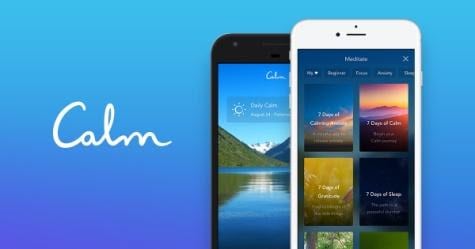 Calm is available for both iOS and Android. It is one of the most popular
Baby Sleep apps
available and comes with a user-friendly interface. Scroll to the Sleep Stories section of this app and you will find numerous bedtime stories Calm's app is super easy to use, and the Sleep Stories section has bedtime stories (for kids and adults!) being read out in clear and crisp voice with special effects. However, there are in-app purchases and you will get only a few stories for free. The remaining ones are available for a price. Once you subscribe to this app, a big set of audio stories become available to you to let your kid fall asleep.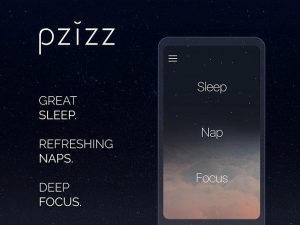 This is an interesting app to make your baby fall asleep with sleep baby songs. With this app, you have the option to set the timer to determine the total number of hours your kid will be sleeping. The entire program is well managed through soothing voice overs, sound effects, and background music. Then, there is a nice alarm to let the kid wake up without mood swinging towards negativity. The free version comes with a limited set of features; for all the advanced features, you need to upgrade the app.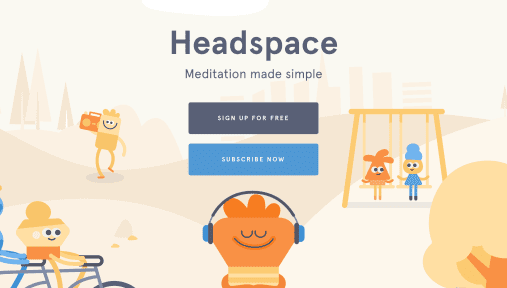 Headspace is one of the most renowned meditation & baby sleep sounds apps that also help with sleeping. There are audio stories and speeches available with this app that helps the user get some sound sleep. The app creates a truly soothing experience not only for the kids but also for adults. You will enjoy new stories every night which will relieve you from boredom. Get the paid version and you will enjoy over forty meditation themed courses along with numerous music and sleep-cast options. This app is available for both Android and iOS platforms.
Slumber Android/iPhone : Best Baby Sleep App Android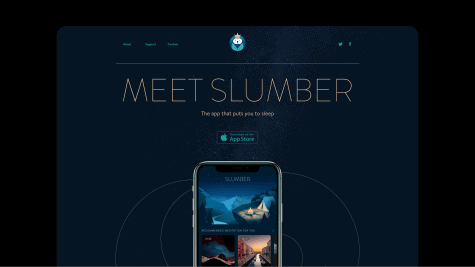 Slumber, another fine sleep app, integrates different experiences to promote sleep.It is one of the best sleep apps for kids. These experiences can be nature music, meditation-based, or even a combination of bedtime stories. There are different layers of background noises to pick from. You can even adjust the total timing of the noise to keep playing post the main track. Upgrading to a paid version allows you to listen to more new stories every week with additional features to access. This app is available only for the iOS platform.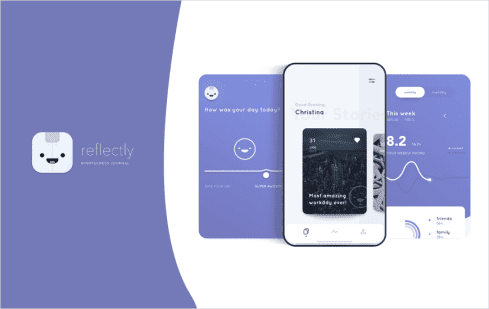 Reflectly is slightly different from what you have seen to date. It is based on the principle of journaling. This intelligent app emphasizes the users in answering several guided questions while promoting to organize his/her thoughts related to the happenings of the day gone by. Quite a thought-provoking app, it allows you to relook at the events of the day already passed and focus on problems that you might have faced. This app works on your subconscious mind, while you are asleep, and guides you move to pass those thoughts. This app is available for both Android and iOS.This app has been rated as the most popular baby sleep schedule app of 2020.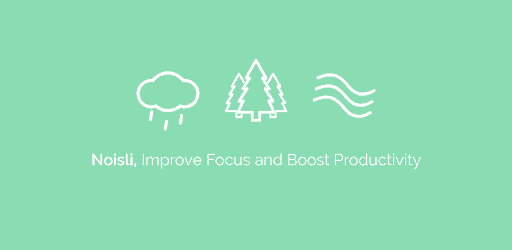 This is a simple tool, one of the best baby sleep apps available to promote sleep. The app comes with different sounds like wind, buzz, thunder, white noise, and a lot more to create that impact required to promote sleep. The app also provides the option to customize the soundtrack based on your requirement. The app is available for the platforms, Android, and iOS.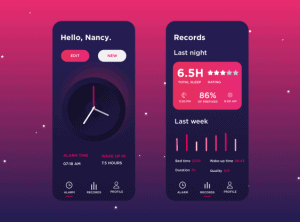 Free to use, Sleep Cycle tracks down your sleep patterns and offers several tips on how to optimize your sleeping experience. The in-built alarm clock has a soothing tone that takes a gentle approach in waking you up, creating a refreshing feel. This is a nice tool to improve your sleep pattern, available for Android and iOS.
Moshi Top Rated Baby Sleep App For Iphone/Android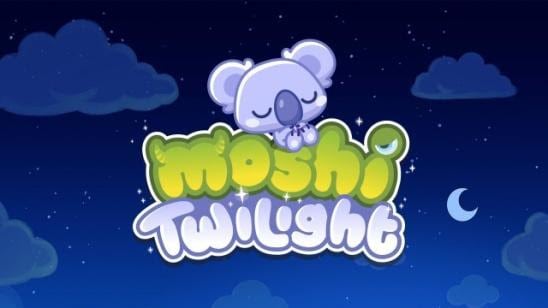 Moshi is a perfect sleep app for kids. The interface is so beautiful that kids will instantly fall in love with this app. The app creates the impact of an illustrated storybook and the audio storytelling part is being carried out by eminent celebrities like Goldie Hawn and many more. The time length of these stories ranges in between 15-20 minutes. Stories can be downloaded as well. This nice and cute sleep app is available for Android and iOS platforms.
Sleep Hero Android/iPhone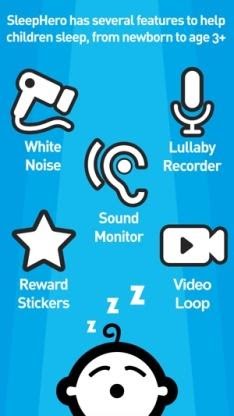 Sleep Hero is a very unique baby sleep app and comes with an array of impressive features. It comes with several collections of nursery rhymes, songs, and pre-recorded sounds. There is also the option to upload your kid's favorite songs, stories, and nursery rhymes. However, the most unique feature of this app is once your toddler starts crying, it immediately starts to play some of the rhymes, stories, and songs. This app is available only for iOS platforms.
This is probably the cutest of all the baby sleep apps I have mentioned here. This app comprises different cute lullabies for the babies to fall asleep. The lullabies are well composed of simple melodies to make things more interesting. This app, available for both iOS and Android, allows your kid to get a nice sleep for the night. It is free to download.
Conclusion
Babies need proper care and nurturing. The apps I discussed above can help your little ones improve their sleeping ability. However, in the case of repetitive sleep problems, you need to consult a child specialist immediately. A balanced diet, proper hygiene, and a nice environment also play a significant role in the sleeping process. Make sure you are following all the basic rules of childcare. Try the above baby Sleep apps and see which one your kid loves the most.